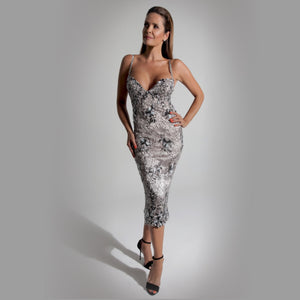 Claudio Milano Couture
Claudio Milano Couture a statement of class, elegance and glamour offering great selection in woman's and men's clothes.
Let yourself transported into a dreamlike world of clothes, all made to measure especially for you. 
A collection designed to express true luxury, made with exclusive materials and embroideries, flaunting perfect silhouettes.
Exquisite craftsmanship and absolute elegance come to life in these precious sartorial creations. 
"Welcome to Claudio Milano Couture ,Take a stroll down South Beach for a taste of a luxury boutique with clothes you can't find anywhere else in the world. Best known for our "one-of-a-kind dresses". We take fashion to the next level with modern and classy ambiance ,educated salespeople and the finest clothing. From elegant dresses to the best linen line for men's and woman's . Everything in one place !"

Establishing a new homebase in Miami, Florida. Claudio built a company inspired and molded by the luxe lifestyle of those who appreciate elegance and class. Claudio Milano Couture quickly expanded from a boutique carring various Italians brands, to 7 stores across the country carring one-of-a-kind, couture evening gowns and dresses. with his unique technique of mixing exquisite blends of silks and Swarovski Crystals, Claudio's designs have become a familiar element in Miami as well as the world of fashion. His dresses can be seen worn by several renowned celebrities as well as adorned down red-carpets events.
Our Store
1602 Washington Ave. , Miami Beach FL 33139, United States
Mon - Sun 10am-10pm 
Phone : (305)-673-0883